2018 Symposium Exhibitor Information
Our Society's educational meeting had record attendance in 2017 and has had strong support over the past few years with highly positive feedback from attendees and exhibitors.  We would love for you to be a part of our meeting. We expect more than 350 attendees and have space for 30 exhibitors.
Our exhibit hall will be located directly across from our meeting room.  During breaks, refreshments will be served in the exhibitor space allowing for booths to be well integrated into the experience of the attendees.  The agenda will have ample time to ensure that vendors will be able to make good business contacts.
We also have several sponsorship opportunities for vendors who have the ability and interest to provide more substantial support to the sleep society.  Premium sponsors will be entitled to additional exposure through our Meeting App and will be acknowledged as sponsoring various elements of the program.
Venue Layout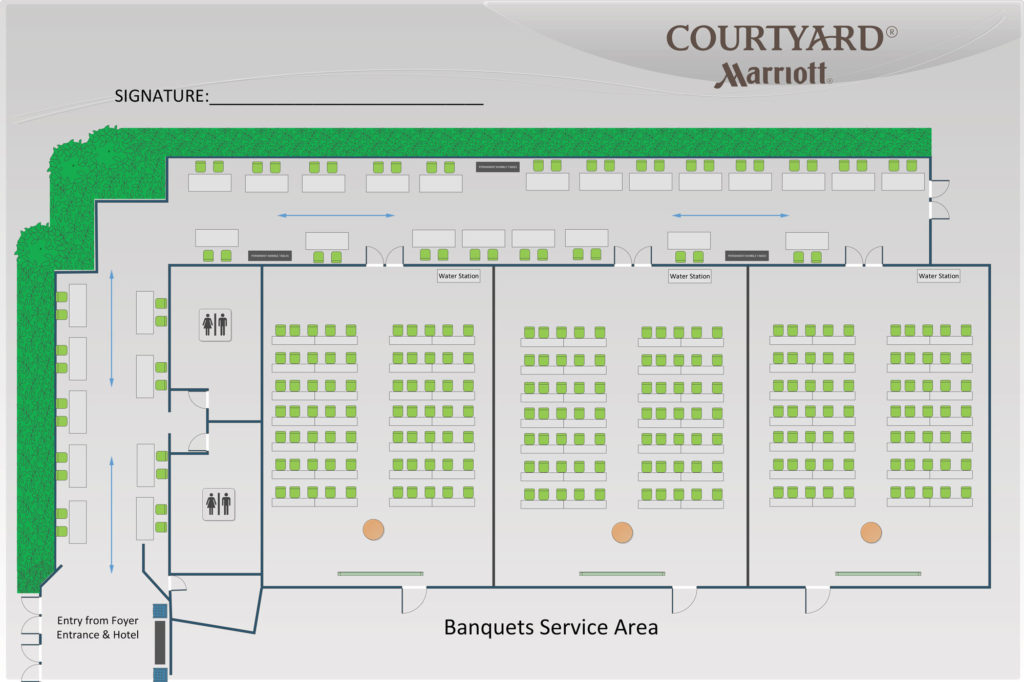 Exhibitor & Sponsor Cost
Silver Sponsor: Member Cost:  $ 1549 | Non-Member Cost:  $1799
Includes up to 2 Attendees at the Conference
*Join CSS as an Affiliate Member and Save $250 on your Registration!
Gold Sponsor: Cost:  $3000 (only 4 available)
Includes Access to Meeting App Sponsorship Features
Includes up to 3 Attendees at the Conference
Includes exclusive sponsorship of 1 break or meal
Includes Complimentary 2018 Affiliate Membership to CSS
Platinum Sponsor: Cost:  $5000 (only 2 available)
Includes Priority Access to Meeting App Sponsorship Features
Includes up to 4 Attendees at the Conference
Includes Exclusive Sponsorship of Friday Night Open Bar
Includes Complimentary 2018 Affiliate Membership to CSS
Diamond Sponsor:  Cost:  $7500  (only 2 available)       
Includes Sponsorship of Friday night Gala Event or Premier Sponsorship of Meeting App
Includes Priority Access to Meeting App Sponsorship Features
Includes Premium Exhibit Location in Foyer
Includes up to 4 Attendees at the Conference
Includes Complimentary 2018 Affiliate Membership to CSS