Thrive with California Sleep Society membership collaboration or simply Survive
14th Annual Educational Symposium:  Save the Date
The 14th Annual Educational Symposium will be held on October 1-2, 2021, at the Courtyard Marriott San Diego Airport/Liberty Station.  We hope to see you there!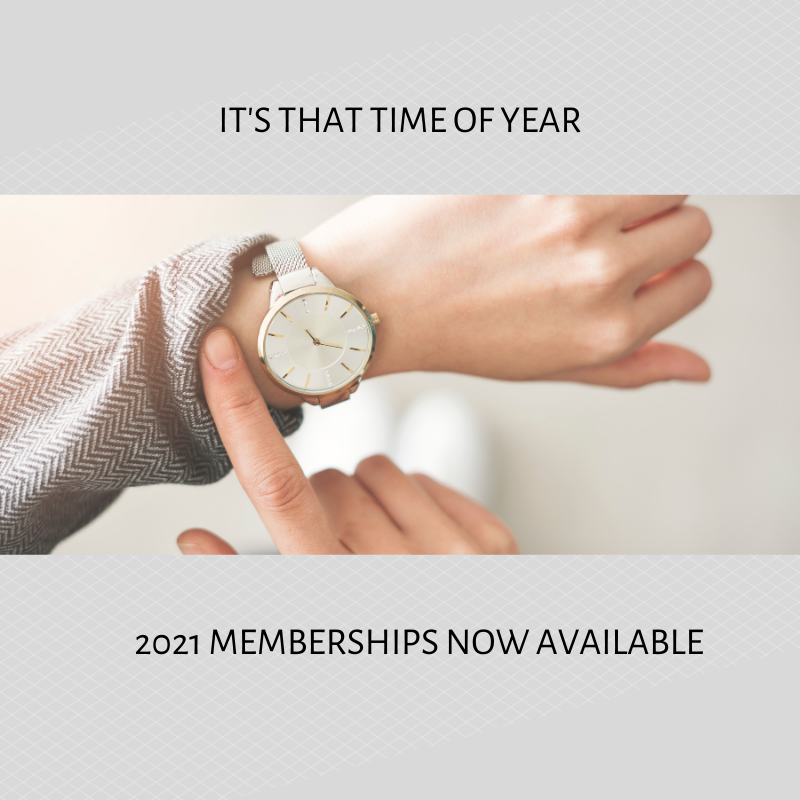 Membership Benefits Include:
Education events in sleep medicine
Contact listings with other sleep professionals
Local networking opportunities
Shared insights into sleep legislation and legislative advocacy
CSS Newsletter and opinion pieces
Discount on CSS annual meeting
Ability to place ads or publish articles in Newsletter
Listing in California membership directory
Help us improve our monthly Newsletter
Is there a sleep-based topic you would like to read about, please let us know and we will do our best to accommodate you.  Email us at [email protected]
Feature:
The AHI Challenge
By: Robyn Woidtke, MSN, RN, RPSGT, CCSH
Two recent articles discuss the need for reassessing the AHI as the "final" determining factor for treatment.  A recent article by Pevernegie et al. (2020)[1] provided a very comprehensive dive into the history and current situation of the ubiquitous apnea hypopnea index (AHI). The fact that there is still debate over this issue in 2021 is quite interesting for a single "value" that seemingly has been the source of much clinical frustration over years.
.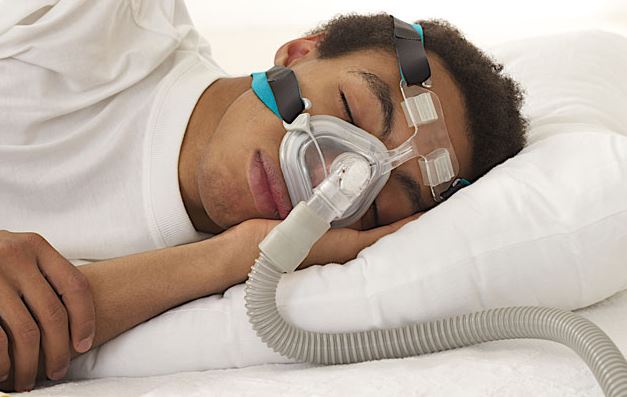 Increase Testing Volume and Improve Patient Outcomes in 2021
In 2020, we learned two things are imperative for growth in the midst of change: flexibility and creativity.  The ability to recognize and adapt to the ever-changing needs of patients will directly affect the growth of your sleep center operations in the upcoming year.
Download our FREE eBook for seven suggestions on how to grow your business and positively impact staff and patient experiences in 2021.
Download the eBook – button linking to https://www.ensodata.com/white-papers/ebook-7-ways-to-grow-your-sleep-center-in-2021/?utm_source=californiasleepsociety.

Member Spotlight: Joshua Roland, MD
Q:        What did you want to be when you grew up?
A:        I was always interested in human behavior and the brain, which led me first to psychology and research, and then subsequently to the field of sleep.
Q:        Why did you decide to become a sleep technologist/doctor?
A:        I enjoy being able to help someone improve both their overall health as well as quality of life through better sleep.  The pathophysiology of sleep is so interesting and complex and always excited me as well.  On a personal level, I am someone who really values my sleep and requires a good night's rest to function at my best.
Q:        Where was your first job in sleep medicine?
A:        My first job in sleep medicine was at the Center for Sleep Medicine outside of Philadelphia, under one of the pioneers in the field, Dr. June Fry.  I was hired as her research coordinator/manager.  I had a long interest in sleep from a psychological perspective, but the experience opened my eyes to the medical aspects of sleep.
Q:        Why did you become a CSS member?
A:        Upon moving to California last year, I was excited to learn about the CSS.  I have always appreciated the special community and camaraderie we have in the field sleep.  It is in many ways such a small close-knit group, full of interesting people with an extraordinary passion for what we do.  To be a part of the largest sleep society in the world outside of the AASM was an exciting opportunity.
Q:        Why do you come and continue to come to the annual CSS meeting?
A:      The annual CSS meeting is an amazing opportunity to learn about new developments in the field, brush up on diagnostic methods and treatments, and connect with other members of the sleep community.  I attended my first meeting this year and found it to be an excellent experience.
Q:        Who has the greatest influence on your career?
A:        I have been very fortunate to work with many excellent mentors and role models over the years that have inspired and helped me develop my career.  From my start working with Dr. June Fry, to everyone at Emory where I did my training, including (but not limited to): my former program director Dr. Nancy Collop, who also serves as the editor-in-chief of the JCSM, Dr. Lynn Marie Trotti, Dr. Donald Bliwise, and Dr. Barry Fields, all who have provided a great deal of guidance and mentorship.  Recently UCLA's own leaders in Dr. Alon Avidan and Dr. Ravi Aysola have been very influential and supportive in progressing my career as I transitioned out to California.  I would not be where I am today without any of them.
Q:        What is the most challenging part of your profession?
A:        I think the logistics in how sleep medicine is delivered is still not fully optimized and there is still room for improvement in overall patient experience.  The way we diagnosis and deliver care, such as navigating DMEs and insurance to get patient's PAP supplies, is at times still a bit clunky and outdated.  There are companies and organizations currently working to incorporate technological and procedural solutions that hopefully help patients have a better experience, improve quality of care, and allow sleep healthcare workers to be able to focus more on treating patients and less on logistics.
Q:        What do you like most about your profession?
A:        Helping people sleep!  Sleep is such a crucial aspect of wellbeing and quality of life and without healthy sleep, it is hard for people to remain healthy, accomplish their goals, or live the life they want.  Nothing makes me happier than a patient returning to clinic with improvements in their sleep and feeling better.  One of the nice things about this profession is we see a lot of positive outcomes fairly quickly compared to some other areas of medicine, with patients improving usually over the course of a few weeks to months.  Even when we aren't able to make things perfect, we typically are able to at least make things better.
Q:        What do you do for fun on the days off from work?
A:        In my free time I enjoy music, sports, reading, and writing.  I have played guitar in several bands over the years.  I am a big fan of my Philadelphia hometown sports teams, especially the Eagles and the 76ers.
Q:        What is the biggest change you have seen in the profession since you started?
A:        Sleep medicine is a relatively young field that is still evolving.  In many ways it is very fertile for the integration of technology both for diagnostics and treatment.  The increased utilization of home sleep testing and telemedicine have been major changes over the last several years, which I think overall is a positive thing for appropriately chosen patients.  We also have been seeing an increase in incorporating innovations such as app based CBT-I delivery, wearable devices, and remote monitoring systems, which is exciting and something that will very likely continue to expand both in terms of usage and validity.  In addition, there has been a major increase in appreciation of the public to the importance of sleep over the years, much in part to the hard work of organizations such as the CSS.
Q:        Any words of advice for people who are new to the profession?
A:      Try to network with other members of the sleep community and seek out mentors.  Many of us in sleep medicine are friendly and passionate about sleep and enjoy discussing, collaborating, and cultivating others' shared interest in improving sleep health.  Also, with the evolution of the field, don't be afraid to think outside the box.  In any industry being too stagnant and not adaptable can be detrimental.  We without doubt will continue to see changes in how sleep medicine is conducted over our careers.
Q:        What are your professional short term goals and long term goals?
A:      My current goals are to continue to treat patients, especially with the pandemic worsening sleep for so many and creating increased logistical challenges to care, as well as grow the sleep clinic at UCLA downtown, which recently opened.  Long term I would like to be able to impact sleep health on an even more robust level through advocacy, policy, and the development and integration of innovation as to how we deliver care.  Both short and long term I am excited to continue the excellent work the CSS has done over the years.
* * * * *
CSS turns the spotlight on members to highlight how they are making a difference and how they have benefitted from CSS membership.  Share your story!
To be highlighted in the CSS Newsletter, please reach out to Patrick Moday at [email protected] who will coordinate a brief interview.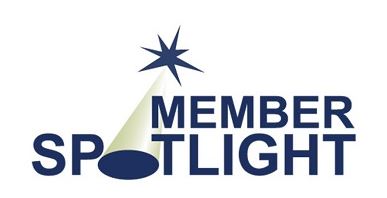 Have an opening and looking for qualified candidates? Seeking a position with a reputable company in the sleep industry? Make the California Sleep Society Job Board your first stop! View open positions or contact us to post your listing!