The California Sleep Society (CSS) has been organized for scientific and educational purposes, and to act as a voice for sleep professionals in the State of California. The CSS promotes and provides education in polysomnography and sleep medicine as well as increased public awareness of the field. The CSS encourages and assists in the advancement of scientific and technical standards of polysomnographic technology, and promotes the highest standards of training and qualifications for sleep medicine physicians and polysomnographic technologists. The CSS endeavors to protect and preserve the public trust in sleep medicine physicians and polysomnographic technologists by promoting the highest level of clinical standards for patient care and safety in order to produce the highest quality of polysomnographic data and sleep disorders treatment.
---
FEATURES:
Article: Sleepless Night Leaves Some Brain Cells As Sluggish As You Feel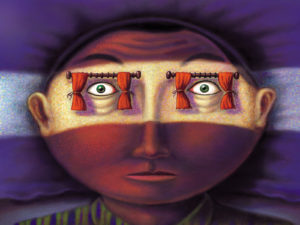 When people don't get enough sleep, certain brain cells literally slow down.
A study that recorded directly from neurons in the brains of 12 people found that sleep deprivation causes the bursts of electrical activity that brain cells use to communicate to become slower and weaker, a teamreports online Monday in Nature Medicine.
The finding could help explain why a lack of sleep impairs a range of mental functions, saysDr. Itzhak Fried, an author of the study and a professor of neurosurgery at the University of California, Los Angeles.
CSS Board Member Richard Rosenberg, PhD discusses the "Science and Art of PAP Titration" with AAST
Rosenberg will be presenting at the Fall Course jointly with the Kentucky Sleep Society, in Louisville, Ky., October 13-14, on the topic of 'The Science and Art of PAP Titration'. With this talk, he will try to enumerate additional benefits from attended PAP titrations.
The one key takeaway, says Rosenberg, is to educate attendees that there is more to CPAP titration than just getting rid of apneas.
---