Thrive with California Sleep Society membership collaboration or simply Survive
In Memoriam:  Christian Guilleminault (1938-2019)
(source: WorldSleepSociety.org)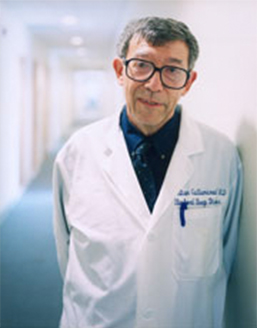 It is with the utmost respect that we announce the passing of Dr. Christian Guilleminault July 9, 2019, in Palo Alto, CA, from metastatic cancer. Guilleminault was surrounded by family, colleagues, and fellows during his final days. The messages and outreach from across the globe have been overwhelming this past month.
Dr. CG, as he was kindly known by his friends and colleagues, dedicated his life to advancing the science and clinical practices of treating sleep apnea and sleep related conditions. He was always a pioneer, a man in search of answers, and a better way to treat patients by making an impact on their lives. He was a true innovator pushing the status quo. He shared his talent, knowledge and passion with colleagues and fellows around the world, from South America to Asia to Europe.
Dr. Guilleminault is world renowned for his research on sleep apnea, especially in the pediatrics field, as well as narcolepsy, REM behavior disorder, and drowsy driving. He was also one of the first to identify and classify sleep disorders and lead the field in groundbreaking research when sleep was yet to be considered a medical specialty. Working in collaboration with Dr. William C. Dement, Dr. Guilleminault established the apnea–hypopnea index (AHI), which is still in use today to characterize the presence and severity of sleep apnea.
Dr. Guilleminault described the presence of "obstructive sleep apnea syndrome" (OSAS) in children, demonstrating its association with learning and attention problems along with cardiovascular derangements. Following this work, he went on to describe the presence of elevated upper airway resistance in children, emphasizing the symptoms of attention deficit, hyperactivity, and abnormal behavior during wakefulness and sleep, learning disabilities and sleepwalking, sleep terrors and enuresis that accompanied this form of sleep-related breathing disorder; he described the same syndrome in adults and penned the term "upper airway resistance syndrome" (UARS) in adults.
Dr. Laura Roberts, Professor and Chairman, Department of Psychiatry and Behavioral Sciences at Stanford University School of Medicine, best describes Dr. Guilleminault in her quote: "Christian Guilleminault's scholarly and clinical contributions to the field of Sleep Medicine are immense. From his discoveries to the hundreds of students he has trained and mentored to the many thousands of patients of all ages whose lives he has transformed; we are in his debt. We could not be prouder to call him a member of the Stanford faculty, but know that in reality he belongs to the world."
At Dr. Guilleminault's request, funds already raised via the gofundme campaign will be forwarded to his charity of choice, the American Sleep Apnea Association (ASAA) a 501(c)(3) non-profit. Future tributes, memorials, and donations in lieu of flowers, will go to the founding of the "Right Under Your Nose" campaign on 9/19/19 at the AWAKETOGETHER Summit to continue Dr. Guilleminaut's vision going forward. If you would like to make a donation to the ASAA, please click here .
In step with honoring the work most important to Dr. Guilleminault, the ASAA (sleepapnea.org) will continue his passion and vision towards early recognition in pediatrics, multidisciplinary care, as well as searching for a potential cure for pediatric sleep apnea.
SB-328 Passes the State Assembly Education Committee
On Wednesday, July 10, SB-328, authored by Senator Anthony J. Portantino passed the State Assembly Education Committee.  SB-328 addresses the significant public health crisis of sleep-deprived teens by requiring high schools in California to start no earlier than 8:30AM and middle schools to begin no earlier than 8:00AM. 
Click here to listen to the hearing:  https://www.assembly.ca.gov/media/assembly-education-committee-20190710/video
Thanks to all of you who supported SB-328!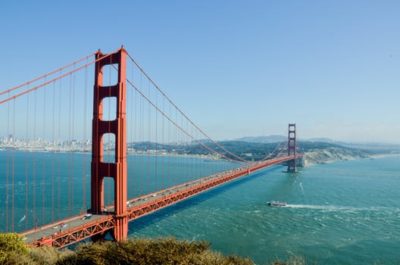 12th ANNUAL EDUCATIONAL SYMPOSIUM – Registration is Open!
Early Bird Registration ends in just a few days! Sign up Now!

The 2019 Conference will be held on October 18-19, 2019, at the Embassy Suites by Hilton San Francisco Airport Waterfront, in Burlingame (same venue as the 2017 Conference).
Important dates:
Early bird registration ends on July 19, 2019,
Standard registration ends on September 20, 2019, and
Late and walk-in registration starts on September 21, 2019
Sponsors & Exhibitors
Sponsors, please check out our new sponsorship opportunities in the Sponsor & Exhibitor Prospectus (see button to left).  Don't miss out on a premium location or sponsorship opportunity – register today.
A special thank-you to exhibitors and sponsors who have registered – ResMed, AirAvant Medical, Cadwell Industries, General Sleep Corporation, and SleepQuest.
Agenda
We are pleased to present a draft of the event program (see button to left).  As it is a work in progress, it may change.
RENEW YOUR MEMBERSHIP TODAY!
Membership Benefits Include:
1. Education events in sleep medicine
2. Contact listings with other sleep professionals
3. Local networking opportunities
4. Shared insights into sleep legislation and legislative advocacy
5. CSS Newsletter and opinion pieces
6. Discount on CSS annual meeting
7. Ability to place ads or publish articles in Newsletter
8. Listing in California membership directory
Feature: Good Leaders Know How to Lead and How To Follow
By Edwin M Valladares, MS, RPSGT
"Good leaders know how to lead and how to follow." Not many books are written on this aspect of leadership, but it's a foundational principle. In a world where leaders are interrupting industries, it is challenging to see how this principle can work. But it does. Being innovative does not equate to not working well with people. We are all leaders in one aspect or another. Whether we lead our family or a small group, we are accountable to someone. Company leaders are accountable to boards and/or their customers and must learn to work together.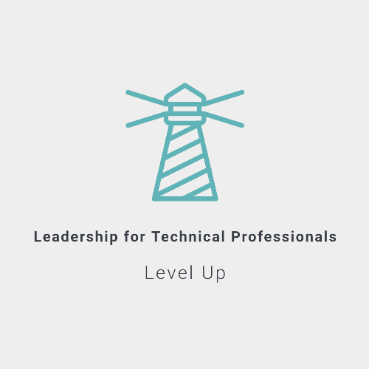 Have an opening and looking for qualified candidates? Seeking a position with a reputable company in the sleep industry? Make the California Sleep Society Job Board your first stop! View open positions or contact us to post your listing!