Author:
Edwin M. Valladares, M.S., RPSGT, RST
Manager, Keck Medical Center of USC, USC Sleep Disorders Center
Lecturer, Keck School of Medicine of USC, Div. of Pulmonary Critical Care and Sleep Medicine
Co-Coordinator, USC Center for Sleep Health Using Bioengineering
University of Southern California
1500 San Pablo Street, Ste 3201
Los Angeles, CA 90033
Tel:      323-442-8459
Email: [email protected]
Disclosure:       Consulted for ReVENT Medical, Inc. and Nyxoah S.A.
From Sleep Technologist to Device Regulatory Science: A Q&A with Heidy Cruz-Perales, BS, RRT, RCP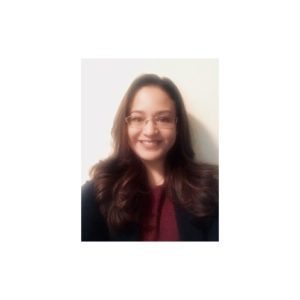 As the role of the sleep technologists evolves, so are the various paths sleep technologists are taking. I've noticed sleep technologists gravitate towards technical, managerial, business-industry and research settings. However, there's a small niche that is usually overlooked, the field of regulatory science. I decided to interview a technologist who is acquiring these skills. I had the opportunity to sit with Mrs. Heidy Cruz-Perales, BS, RRT, RCP to discuss her growing role and career path.
Mrs. Cruz-Perales has worked for Keck Medical Center of USC since 2015 and has gradually expanded her experience within the field of sleep medicine. She is a Registered Respiratory Therapist working as a day-time Polysomnography Technologist at the USC Sleep Disorders Center, is Co-Coordinator for the USC Center for Sleep Health Using Bioengineering (SleepHuB) and is a 1st year student in the USC Regulatory Science Masters program.  

How did you start your career in sleep medicine?
Mrs. Cruz-Perales:
I was raised in Los Angeles, but when I turned 18 year-old my parents and I moved to the Inland Empire. I attended Riverside Community College and then transferred to Loma Linda University where I earned a bachelor's degree in Respiratory Therapy. I decided to move back to the Los Angeles area and I was fortunate enough be hired at Santa Monica Sleep Disorders Center, where I worked on research, durable medical equipment (DME), and patient education.
How did you make the transition into Regulatory Science?
Mrs. Cruz-Perales:
After working in the health field for 10 years, I felt the need to continue helping patients at a larger scale. Throughout my training, I worked as a medical assistant, phlebotomist and x-ray technician,  but I felt that it was time to transition into a role that allowed me to be part of a team that is impacting the world with novel drugs or devices. This desire, along with my previous exposure into research sparked my interest even more into the field of regulatory science.
What is Regulatory Science?
Mrs. Cruz-Perales:
Regulatory Science is the study of  laws, business and science with the goal of getting new therapies to market. When it comes to laws, a regulatory science professional must be up to date with current regulations that pertain to their company's interest. As for business, a regulatory science professional is a key component in working with personnel in finance and alongside the CEO, depending on the size of the company, to help make strategic decisions. Lastly, science is very much involved, whether it be in new drug testing in animals (pre-clinical), in humans (clinical trials), or establishing safety limits for a new drug or device.
How do you see the Sleep Technologist role evolving within the next 10 years?
Mrs. Cruz-Perales:
I see the role of the sleep technologist evolving towards more day work, mainly due to the increase in Home Sleep Apnea Testing (HSAT). Even though HSAT won't completely obliterate In-lab testing, it will decrease In-Lab testing. I highly recommend techs in the field become more versatile in their skill set and couple them with other training. For instance, moving into research and getting a certificate in research administration (CRA), improving their patient education technique, acquiring managerial skills, and learning how to adjust and manage the latest therapies. Learning more skills can ease the transition from night to day technologist.
Anything else you would like our California Sleep Society readers to know?
Mrs. Cruz-Perales:
I would like to mention that the field of sleep medicine is growing when it comes to diagnostic testing and more research is being done on other parameters that can potentially be used to categorize disease severity, other than the usual Apnea-Hypopnea Index (AHI). This is just one example and as technologists, we have the opportunity to see first-hand changes in the field of sleep medicine, but only if we stay flexible and knowledgeable in our field. Lastly, I hope I have emphasized the need to diversify your skill set in growing your career.