Author:
Edwin M. Valladares, M.S., RPSGT, RST
Manager & Sr. Technologist, Keck Medical Center of USC, USC Sleep Disorders Center
Lecturer, Keck School of Medicine of USC, Div. of Pulmonary Critical Care and Sleep Medicine
Co-Coordinator, USC Center for Sleep Health Using Bioengineering
University of Southern California
1500 San Pablo Street, Ste 3201
Los Angeles, CA 90033
Tel:      323-442-8459
Email: [email protected]
Disclosure:       Consulted for ReVENT Medical, Inc. and Nyxoah S.A.
I recently had a chance to sit down with Dr. Robin Germany, Chief Medical Officer at Respicardia, Inc. to discuss her career, the recently FDA approved remedē® System for the treatment of central sleep apnea (CSA), and the future of sleep medicine.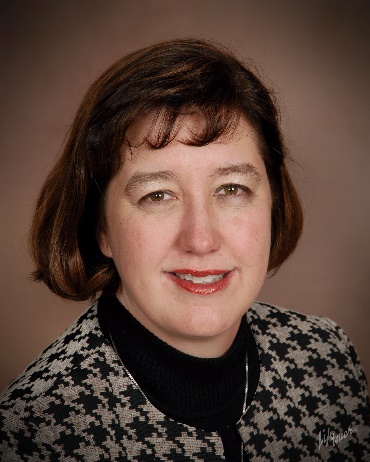 Dr. Germany has worked with Respicardia, Inc. since 2007. She is a board certified cardiologist who specializes in heart failure, implantable devices and central sleep apnea.  Prior to joining Respicardia, she was Director of the Heart, Lung and Vascular Clinic at the University of Oklahoma.

How did you start your career in sleep medicine?
Dr. Germany:
My clinic in Oklahoma included both sleep specialists and cardiologists.  We recognized the impact that sleep apnea had on our heart failure patient population very early.  As Oklahoma has one of the highest obesity rates, we originally focused on obstructive sleep apnea.  However, we began finding more central sleep apnea and were not certain how to treat this years ago.
How did you make the transition to becoming Chief Medical Officer?
Dr. Germany:
I became interested in Respicardia as an advisor looking for a new therapeutic option to offer my patients who had no other good options.  The physiologic approach to treating CSA was very exciting and I wanted to have a more active role in the research Respicardia was conducting.  Initially, I had planned to work on the research for about 2 years and the University of Oklahoma helped with my commitments during that time.  As the research progressed and the results were very encouraging, it became clear that the majority of my time would be spent at Respicardia.  However, I do maintain my clinical appointment and return to teach for a period each year.
What is Respicardia, Inc. and the remedē® System?
Dr. Germany:
Founded in 2006 and headquartered near Minneapolis, Minnesota, Respicardia® is dedicated to improving patient outcomes, quality of life and overall cardiovascular health through innovative therapies.
The remedē System is a neurostimulation therapy which uniquely addresses the physiologic dysfunction caused by CSA by combining an implantable pulse generator and a transvenous lead for unilateral stimulation of the phrenic nerve. It is implanted in the electrophysiology lab by implanters experienced with cardiac resynchronization therapy.  Electrical impulses delivered by the remedē System to the phrenic nerve cause the diaphragm to contract creating negative pressure to move air into the lungs, similar to normal breathing. The remedē System initiates therapy automatically and continues throughout the full night. Treatment of central sleep apnea with the remedē System has been shown to improve sleep, oxygenation and enhance overall quality of life.
How do you see remedē® System changing the face of sleep medicine within the next 10 years?
Dr. Germany:
The remedē® System offers a new physiologic approach to the treatment of central sleep apnea in adult patients.  Specifically, the remedē® System now offers patients with heart failure and reduced ejection fraction a therapeutic option in light of other therapies being contraindicated in this patient population.
Importantly, because the remedē® System is implanted by cardiologists, the therapy continues to raise awareness in the cardiology clinic of the importance of identifying and treating their patients with sleep apnea – both obstructive and central.  Further developing this collaboration will lead to improved understanding of how sleep and cardiovascular diseases contribute each other.  These new insights and care pathways should contribute to improved sleep and quality of life for patients.
Is Respicardia, Inc. looking into diversifying their product line (e.g. R&D, developing other devices)?
Dr. Germany:
Respicardia is very pleased with the recent approval of the remedē® System.  Our focus is to commercialize the current version of the products, but we are actively working on both enhancements to the current platform as well as components and systems.
Anything else you would like our California Sleep Society readers to know?
Dr. Germany:
We will be looking for centers in California who are interested in developing a remedē® System program.  Ideally, we want to work with programs that include both sleep physicians and cardiologists (including an electrophysiologist). Please feel free to contract Respicardia if you are interested.